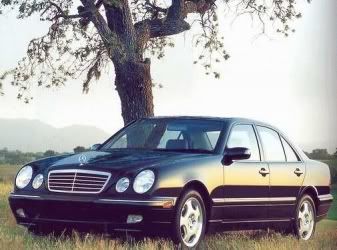 Money Buys Power
The NC Association of Realtors reported new spending of $128,771.20 for lobbying expenses in the month of May, bringing lobbying spending for 2007 to $494,886.36 not including other spending through the NC Realtors PAC or the antonymously named NC Homeowners Alliance 527 committee funded entirely by the NC Realtors which will be submitting semi-annual reports for 2007 in July.
Companion Bill?
Reports also list a $5,000 per month retainer to Public Solutions, Inc., the firm of Chris Sinclair who also runs the Triangle Community Coalition, an organization of builders, developers and realtors (formerly known as the Wake County Real Estate and Building Coalition) which is also actively opposed to local government funding option bills that include a land transfer tax for schools and infrastructure.
Fact Check
In a recent response to Chris Fitzsimon, the NC Association of Realtors' Tim Kent claimed that Realtor commissions averaged 5.1%. Actually that is a national average compiled by "REAL Trends" an industry group that collects voluntary self-reported information from real estate companies. In North Carolina that average is approximately 5.6%. Only a few metro areas actually report but the average in the Triangle is 5.4%, with Charlotte at 5.8%. Various factors supress the reporting of the typical 6% commission including new home sales, back-to-back sales and negotiated fees where a Realtor is buying and selling for the same client. Even at the claimed 5.1% Realtors' take from a typical home sale has been increasing faster that the rate of inflation as home values have risen. Home owners are giving more money to Realtors in adjusted dollars even as the electronic age has Realtors doing less of the leg work.
Let Them Eat No Cake
And the claim of low average take home pay individual for Realtors? Studies that show that hot real estate markets attract more people to the business, making individual slices of the cake smaller. The homeowner is still paying for the whole growing cake which the NC Association of Realtors wants to have and eat. NC schools and local governments dealing with the effects of growth? Let them eat no cake.

Assets – Liabilities = Equity
The NC Realtors make a big deal about equity but never tell the whole story. In business, assets minus liabilities equals equity. Home equity is misleadingly described as home value minus mortgage debt and never includes all liabilities. The true cost of home ownership is greater than the numbers on a closing statement and include liability for public services like schools, sewer, water and emergency services. The NC Realtors are desperate to keep liabilities off the closing statement to promote a false sense of affordability, much like the sub-prime lending market has massaged loan documents to hide the true costs of home ownership.
What Would Angie Drive?
The NC Realtors campaign against local funding options features an alleged average homeowner "Angie" driving a red pick up truck. In real life "Angie" has been spotted in west Raleigh tooling around in a shiny black Mercedes-Benz E430 with cream leather interior, a 2002 model that retailed around $50,000. Not exactly average.
Can you tell all this bothers me? That's why I created a new blog to keep track of the legislative antics and pollution of our politics.
Our stories may be republished online or in print under Creative Commons license CC BY-NC-ND 4.0. We ask that you edit only for style or to shorten, provide proper attribution and link to our web site. Please see our republishing guidelines for use of photos and graphics.